Elijah Hunt
Born:6/6/1783 Died: 11/16/1879



Location of Birth:Halifax Co. VA
Location Burried:Hunt Cemetary - Halifax Co. VA
Married to:Lavina Carter
Date of Marriage:11-18-1811
Location of Marriage: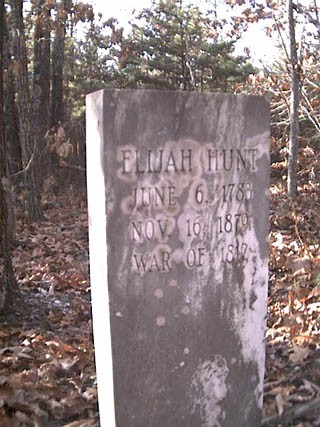 Notes: Served with the Virginia Militia during the war of 1812 under Captain Charles Harris as a private. His pension application is available from the VA State Library over the web. The application shows that he is aged and destitute, and there are supporting papers to show that he had served long enough to earn his pension.


Copyright (c) 2000 - 2003 Back Pew Publishing
This page was last updated on December 31, 2003.

_______________________________________________