Ryland Logan Hunt
Born:3/28/1818 Died: 6/25/1892



Location of Birth:
Location Burried:Hunt Cemetary - Halifax Co. VA
Married to:Emily Ann Winfreee
Date of Marriage:12-17-1842
Location of Marriage: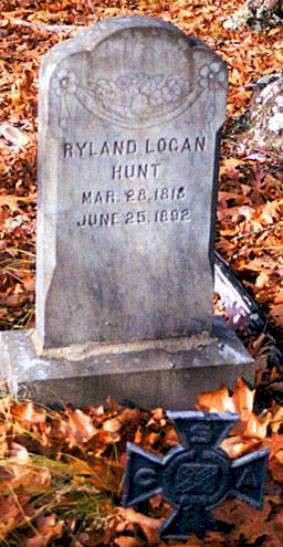 Notes: Ryland enlisted in the Republican Grove Rifles, Co. F, 38th VA Volunteers under Captain Jeduthan Carter. This unit was organized June 4, 1861 at Republican Grove in Halifax County, Virginia. Ryland was sent to Manassas Junction to guard baggage. He was discharged September 3, 1862 when his enlistment expired; possibly he was too old for his enlistment to be extended to battlefield duty.


Copyright (c) 2000 - 2003 Back Pew Publishing
This page was last updated on December 31, 2003.

_______________________________________________